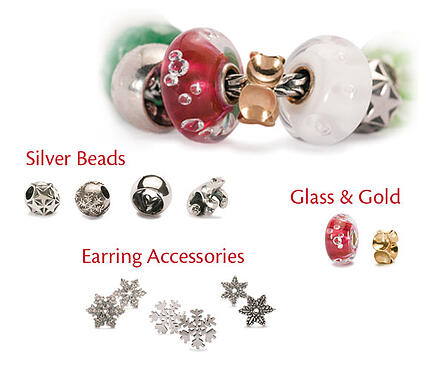 The New Trollbeads release for the Winter 2010 is coming out in the U.S. on November 12th! There are all sorts of wonderful new additions to the Trollbeads line!! We are particularily excited to see the 2010 People's Bead Award Winner the "Ice Bear" bead designed by Kristi Denning from Maryland. Kristi was at our Trollbeads Fest! 2010 in October and she had with her the model she made for the contest. The "Ice Bear" will be a huge favorite, especially for all the people who were lucky enough to meet Kristi at Trollbeads Fest. Below Kristi is holding the model for her award winning design. Just this weed Kristi received the Gold version of the "Ice Bear" as an award from Trollbeads Denmark.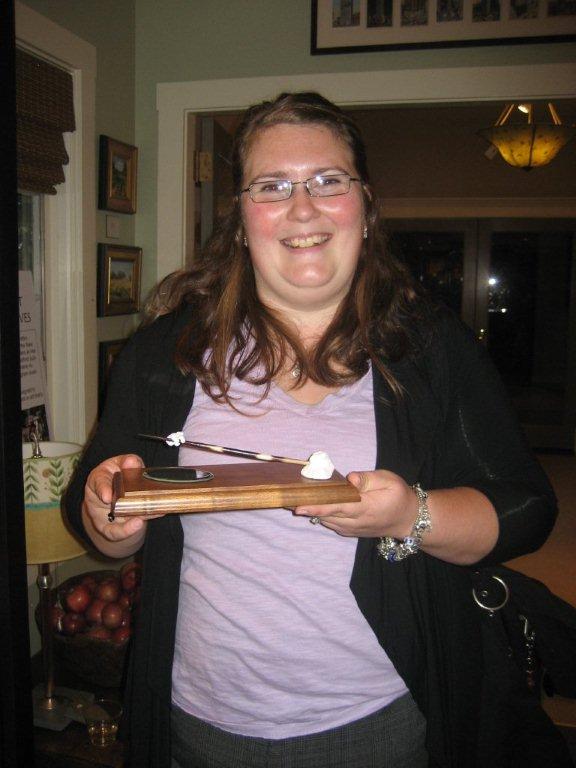 Another favorite will be the new "Pink Diamonds" bead. The "White Diamonds" and "Black Diamonds" Trollbeads are two of the more popular beads for Trollbeads Gallery customers. The new silver Star Trollbead and the new Snowflake Trollbeads look to be a great addition also. There is one new 18K Gold bead and it looks to be very interesting, I can't wait to see it in person!
The brand new Trollbeads earring components are frosty and fun and interchangeable! Add them to your holiday wardobe! We have begun to create more earring designs with the interchangeable accessories to much acclaim from our customers and Trollbeads will continue to add fresh components with each new Troll release.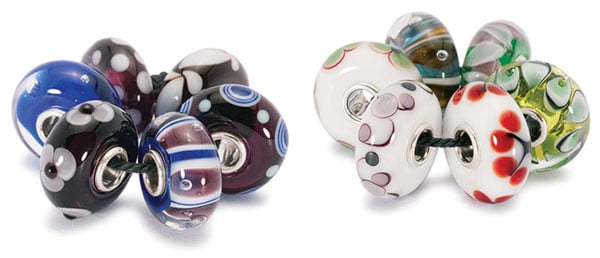 While Denmark enjoys a white Christmas, the designers at Trollbeads have not forgotten those on the other side of the world that celebrate Christmas with beach parties and blossoming cherry orchards. For Premier Partner Program members, Trollbeads has two Special Edition glass kits - Christmas in Hawaii with blue nuances and Christmas in Australia with patterns of Cherry Blossoms. These two glass kits will be sold separately and will add a great set of colors for your holiday jewelry designs.
For those of you looking for a more traditional Trollbeads look please check out the Red Stripe Glass Bead, the Green Stripe Bead which is much darker than the photograph on the website and is perfect with the red stripe! Also think of adding White Diamonds ! With the old silver Trollbeads favorites like the Snowman bead and the silver Snow bead and the new snow bead we should all be able to make many very unique Christmas designs this year. Very soon Trollbeads Gallery will be releasing our holiday favorite "Holiday Uniques". We have assembled a huge quanity and are quite excited by our selection! Many beautiful unique (referred to OOAK in Europe) in greens and reds are being photographed as I write this! We will announce it on Trollbeads Gallery Forum and we will send out an email when they are released!