This is the Best Trunk Show Ever!!
November 30th - December 3rd! Four Days Event with the Best Deals Yet!!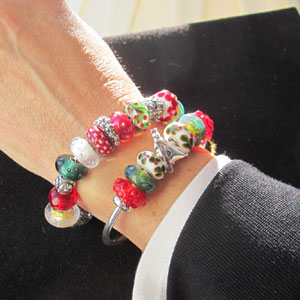 Trollbeads Gallery's Holiday Trunk Show is coming up soon so save the dates and start choosing your beads! Every year we look forward to this festive time of year and festive event to make our Trollbeads and Trollbeads products more affordable for you our collectors and cherished customers! This means making them more attainable for you to give as gifts! Is there any better part of your life to share with a loved one than your love of Trollbeads? I doubt it!
The best news is that you can order now so you won't lose the beads you want! Email or call us to reserve your Trollbeads,Troll-bangles and Troll-bracelets! Seriously this is the best time to take advantage of this amazing list of specials including a huge $25 credit back for each $125 you spend!
Call us at 888-758-3641 during regular business hours EST or email us through the site! We will begin shipping the orders on November 30th.
We also have fun gifts with purchase in line for you along with many great beads. You can check the list below for Trollbeads gifts!
A suggestion for you! You may want to think about first are the beads that were retired in 2012, the limited edition that are getting low in inventory (especially the World Tour Beads) and of course the limited edition Holiday Kits in both 2011 and 2012. We are one of the only dealers that is still offering the whole 2011 Holiday Kits so speak up now!
Trollbeads Gallery Holiday Trunk Show Specials:
1.For every $125.00 spent you will receive a $25.00 gift certificate for future Trollbeads purchases.
2.Purchase any 3 Trollbeads and get a 4th free, of equal or less value.
3.$100 off any Gold Trollbead $500 and higher inluding the 2 Trollbeads Gallery Special Edition World Within and Stay Positive Gold beads while supplies last. (Shown below...aren't they glorious??) and $50 off any Silver & Gold Trollbead $250 and higher.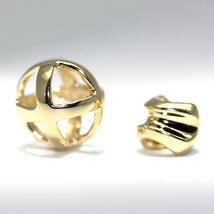 ..and don't forget our all time special of a free Trollbeads bracelet chain with the purchase of an upgraded clasp.
Gifts with Purchase:
1. Spend $100: Receive a Black Trollbeads Shopper bag.
2. Spend $250: Receive a pack of Trollbeads Playing Cards and a Black Trollbeads shopper.
3. Spend $500: Receive a Trollbeads Shopper bag and a 2013 Trollbeads Calendar.