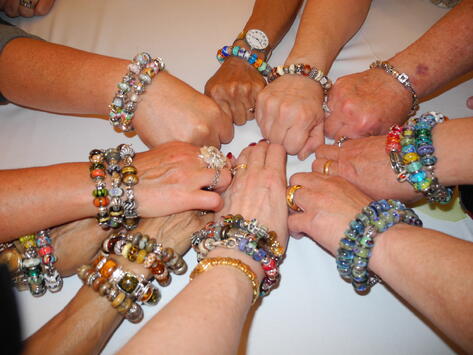 TrollbeadsFest! 2015
We are so excited to announce that we will be hosting
our 6th Annual TrollbeadsFest! on
October 2nd and 3rd!
The excitement is mounting...so make your plans now!
It seems remarkable but this will be our 6th year that we have held this event and we hope you can make it to Massachusetts for this year's TrollbeadsFest! Visit New England in it's premier season, catch up with old Trollbeads friends and make some new ones and, most importantly, pick up some beautiful Trollbeads!
This year, like last year, we are hosting the event at Rogers Gallery, our store so there is no entry charge but as usual we will always have a TrollbeadsFest event gift for you! You'll find the gallery is a more intimate experience and you will get to meet other Trollbeads collectors and see their collections and relax with your beads!
We will be offering the Buy 3 Get 1 Free to help you make the most of your Trollbeads dollar! We will have hundreds of unique Trollbeads to offer you and many of each of the new Autumn Release so you have choose you bead from many of each bead! So call your Trollbeads buddies and make your plans for a fun weekend!
We have saved our release of the NEW Black Storage Case for this event! Pick up your case here! These are very limited so we are thrilled to have them for the event!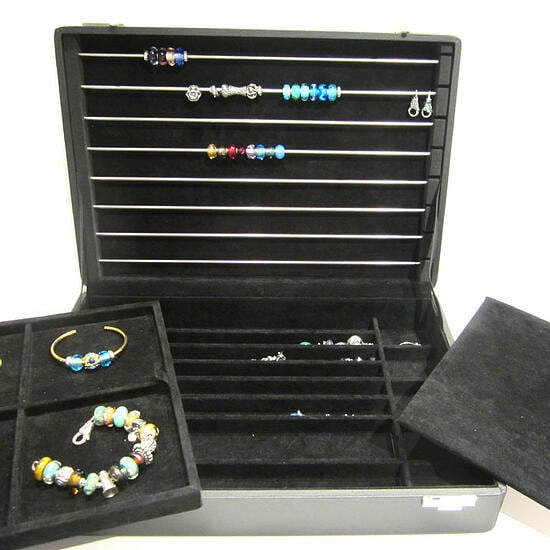 Where: Rogers Gallery, Route 6, Mattapoisett, MA 02739 508-758-3641
Event Schedule
Friday, October 2nd:
9:30 Doors open and bead play begins!
12:00-1:00: Lunch offered. Sandwiches buffet style.
4:00 -6:00: Wine and Charity Bead Auction.
Saturday, October 3rd:
9:30 Doors Open and Bead play begins anew!
10:30 - 5:00 Gail Crosman Moore exhibits her glass bead making skills! Have a seat and watch the remarkable process unfold. Gail will be offering her beads for sale as well!
12:00-1:00: Lunch Offered. Sandwiches buffet style.
If you haven't seen a glass bead being made you have to see it! We are thrilled for Gail as she designed one of the two newest kits in the 2015 Trollbeads Autumn Collection, the Dreams of Freedom Kit!
Here is Gail at last year's Trollbeads Fest! We are so happy to have her here again!
RSVP's: We would appreciate if you could let us know if you are coming and if you would like to have lunch with us. It helps us plan for food and help! Feel free to email me at Louise@TrollbeadsGallery.com

If you need hotel suggestions click on this link and see the area's hospitality suggestions! If you are coming from a distance it may help to know we are 1 hour from Boston, 45 minutes from Providence and 30 minutes from Cape Cod!