With all the outstanding Trollbeads releases in 2010 it has taken a full 5 articles to complete the story, with this being the final one. The World Tour of Trollbeads continued with the set for Italy.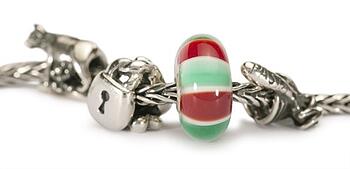 The glass bead was created in the colors of the Italian Flag and the silver beads all had great meaning to the history of Italy including pasta wrapping around a fork!
The final World Tour Trollbeads set for 2010 was for Holland complete with 4 beads also including a windmill, wooden shows and a bead representing Van Gogh's Sunflowers! All great designs for a great country filled with many Trollbeads fanatics!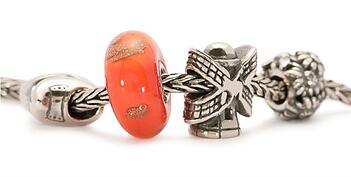 You would think the year was full and productive as it stood but next came the extraordinary "Skeleton" necklace, available only in Europe. It was sensationally dramatic with a gold collar and it was unlike anything yet produced by Trollbeads. This may have not been the most popular release due to its size and price but it served to show us there is still a wildly adventurous side to this great company! I would love to find one for our Trollbeads Museum!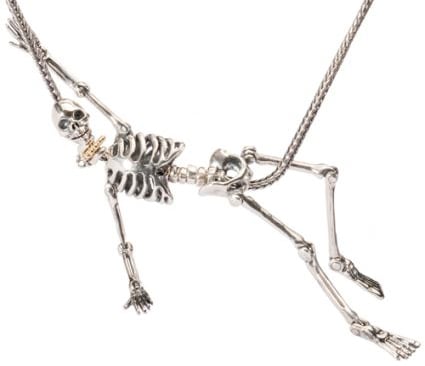 The most popular release was the introduction of the Limited Edition Picasso Jasper Trollbeads. These are natural, organic and very popular! It's releases like this one that puts Trollbeads so far above the other brands and I hope they never stop testing the limits. Each Picasso Jasper bead has a variety of veining and colorations giving great drama.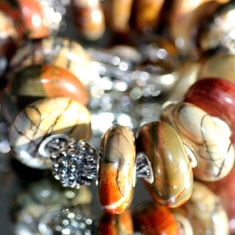 Natural stone, when polished, has a quality to it that separates if from glass and amber giving it Trollbeads a nother whole medium to offer its collectors.
Trollbeads Gallery offers the Picasso Jasper here!
The last release for 2010 was the Holiday Trollbeads collection offering a few very spirited beads! New earring components, the Ice Bear, Sparkling Star, Pink Diamonds bead were among the new releases along with others shown in the image below.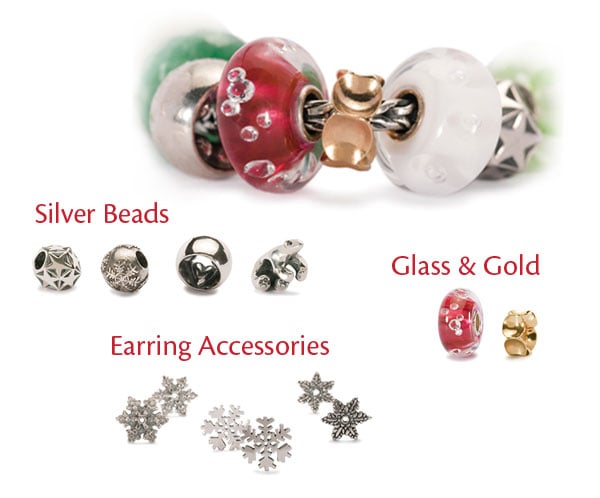 Accompanying the Winter Trollbeads were two sets of new glass offered as a Limited Edition.Christmas in Hawaii and Christmas in Australia each offers a new depth of colors and designs never before seen!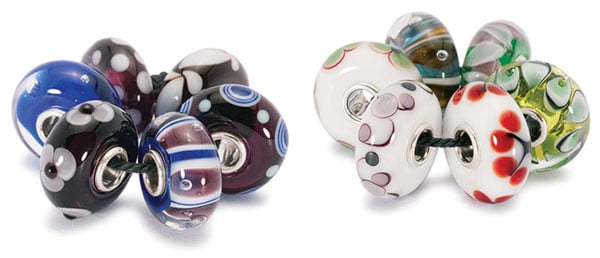 Trollbeads Gallery offers the Limited Edition Christmas Trollbeads here! They are available both as sets and as individual beads.
Thank you for your outstanding imagination and creativity Trollbeads!! We all very excited with anticipation for 2011!