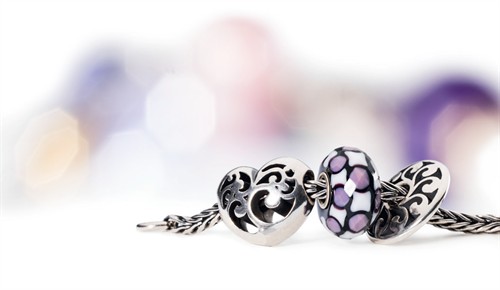 2014 Mother's Day Trollbeads Release
We have all seen the new releases of 2014 and from the limited edition beads to the Spring release they have all been spectacular. Now Trollbeads Gallery is proud to offer the 2014 Mother's Day Release. Three spectacular beads and a pair of earring components (earrings shown below). My favorite (as usual) is the glass bead. As you can see from the photo above it combines black, white and lavender and it is a faceted bead! Trollbeads is really embracing glass beads with facets and I am all for it as the reflections are faceted adding visual motion to your designs as you move. We have them listed for pre-sale and we will be shipping them out on the actual release date of March 21st.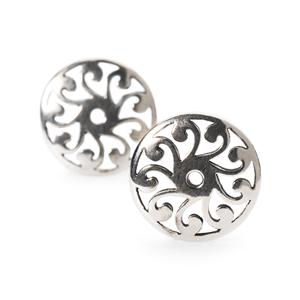 Two Specials Now on Trollbeads Gallery
As you may know there has been a change on how Trollbeads allows its retailers to offer specials. There will be special times during the year that specials will be allowed. Until 2-15-14 we will be offering two money saving specials at Trollbeads Gallery. The specials started a week ago and if you didn't receive notice via email make sure you sign up for ours now!
1.When you purchase an Upgraded clasp you can receive a bracelet chain for free. (save $46)
2. When you purchase a Trollbeads Bangle you will receive two free stoppers. (save $40) A shown below. If you don't have a Bangle yet-the possiblities are limitless!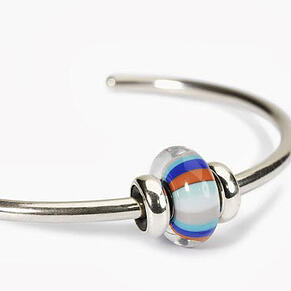 Another Seasonal Favorite Continues

For a 4th year in a row Trollbeads Gallery is happy to offer you our Winter Wonderland selection of Blue Unique beads! Here you will find specially saved blue unique Trollbeads to celebrate the darker clear blue of winter skies and the lighter blues of sparkling snow crystals!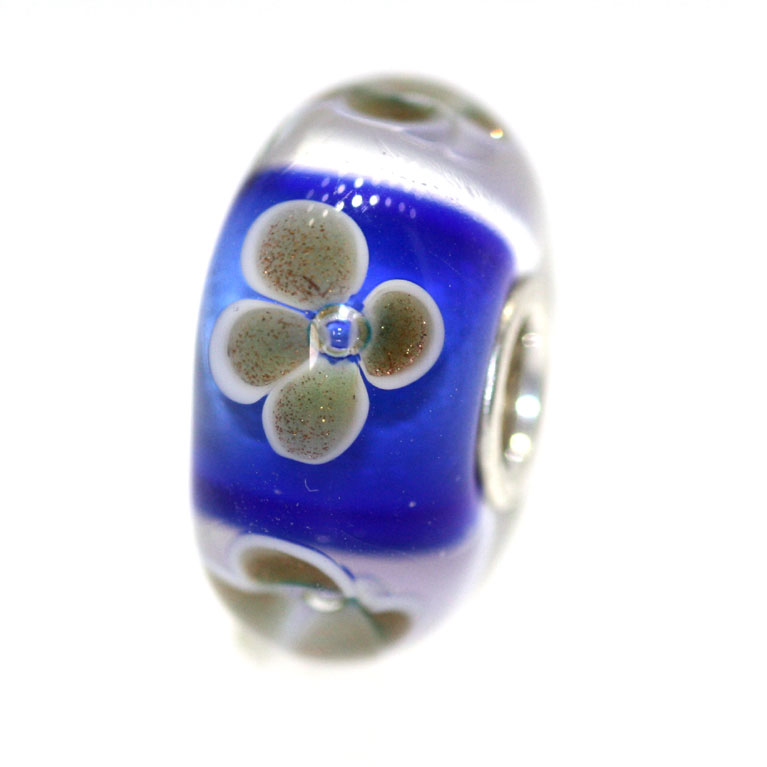 There are so many wonderful blues in the unique beads so check them out soon and enjoy their beauty!We will be adding to our selection as the week goes by so check back!