We have been so happy with the Summer Trollbeads release and the "Big Ocean" bead continues to break all sales records and everytime I see it on someone's bracelet or necklace it looks different! No matter how you place this bead with other beads the look is very original! We have been out a couple of times but now have more in stock! Check our Critter Beads section on Trollbeads Gallery to see other ocean themed critter beads to use with your Deep Ocean Bead! (the fish bead below is sold)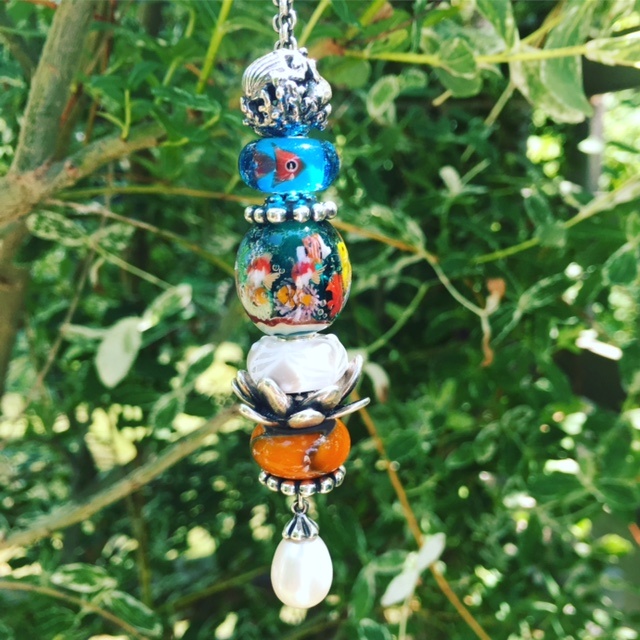 The Trollbeads Day 2016 on July 2nd brought us a beautiful Bracelet set and a gorgeous Gold Clover Bead. Well received by Trollbeads collectors around the world and it has started many new collectors on a great path to joining a dedicated community of Trollies! We have plenty of the Anniversary Bead Sets and Gold Clovers in stock! The finished Anniversay chains I have been seeing on Trollbeads Gallery Forum and on Instagram have been magnificent!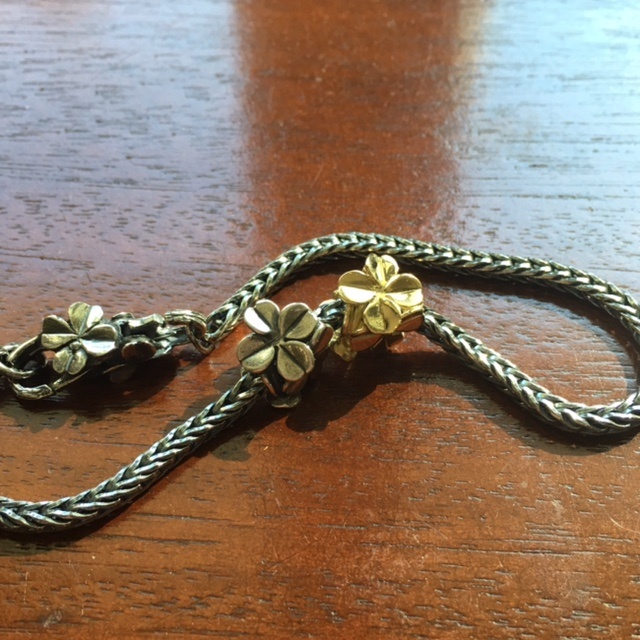 Besides the great Summer release, the Anniversary Bracelet set and Gold Clover Trollbeads has been releasing some of the best Amber they have ever produced. The Carved Amber has been sensational and hard to get! From the Snake, the Rose, Fish, the Sunburst to the little critter amber beads we have been overwhelmed by their beauty. The kits have been just as great so check out Unique Amber Bead listings when you can to catch yourself more amber beads for your collection!
Below is a photo from a great collector! Thank you for sharing it with us! If you are a member of our Trollbeads Gallery Forum you get to see collector's photos like these daily!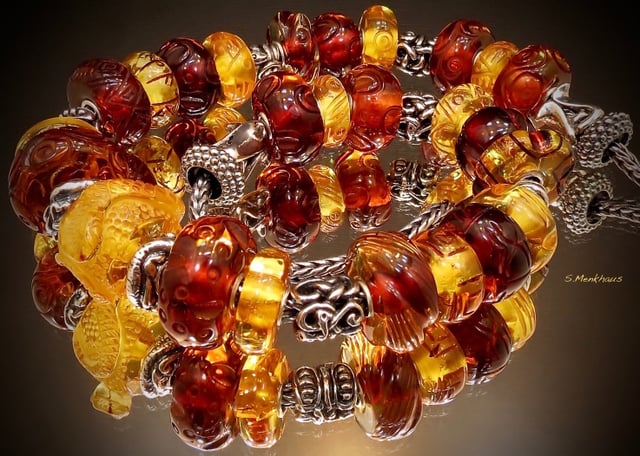 October 7 & 8 2016
We are so proud and so excited to announce we have just received our specially created
Event Bead for upcoming Trollbeads Fest! We won't be showing it until mid-August as it is so special that we
we want to keep it under wraps until closer to the Fest which is October 7&8! Look for our unveiling on our
Trollbeads Fest! 2016 link on Trollbeads Gallery! It is so special ONLY the people that attend the Fest will be
able to purchase it. If you are a member of our Trollbeads Gallery Forum you will be offered the bead only if we
have any left after the event. Trust me, this is one bead all collectors will be happy to own. Plus it is only
$34.00! We will be adding more information to the TBG Fest Link soon!
MInus 66 days and counting!
Please FOLLOW Trollbeads Gallery on Instagram!!
People's Bead 2016
We are very excited to say that the 2016 People's Bead Winner has been announced! The winner,
Giuseppe de Meo from Italy, has created a colorful glass and silver bead that many will love!
From Trollbeads: When designing, Giuseppe kept the idea of a rainbow of light, full of life in mind. "I designed it to bring calm and hope, and I hope that the sun will return and shine for all". It is a very timely thought.
It will be on Trollbeads Gallery on September 2nd and in stores and shipped on September 9th!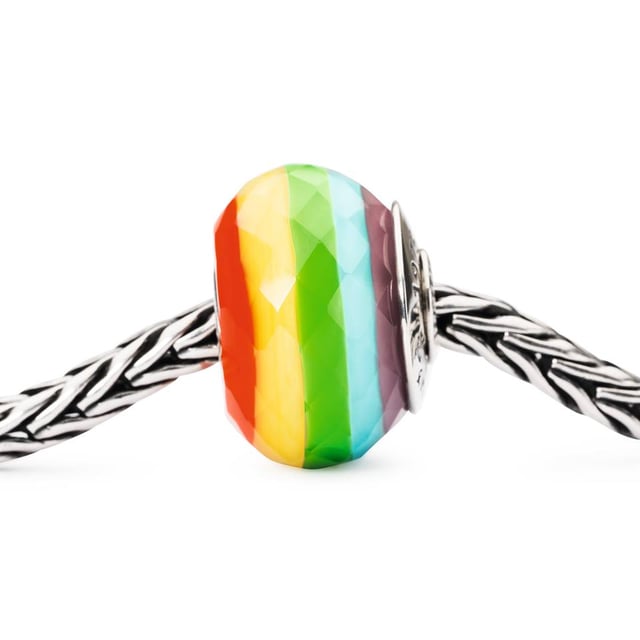 So many awesome things are coming our way from Trollbeads!!