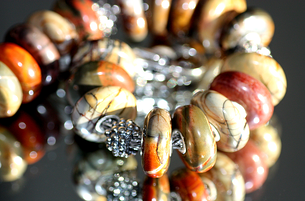 Picasso Jasper!
Just look at the sun as it streams in on the beads and highlights the natural colors and fissures found in Picasso jasper stones.
Trollbeads released the Picasso Jasper as a limited edition kits well over a year ago (late in 2010) and it sold out very quickly. If you are new to Trollbeads you need to remember that with Limited Editions once they are gone...they are gone. Well that is unless dealers like myself buy enough to offer it to collectors a year of two out. This way new collectors (and we know there have been a large a large wave of new Trollies in recent months!) Just recently I have listed Picasso Jasper beads on Trollbeads Gallery all at the original prices and I plan on adding more very soon. We still have a good quantity to go and for me it's just taking the time to photograph and list while I am also doing the same for the unique Trollbeads and the unique Amber!! In case you are new to the Picasso Jasper Trollbeads everyone of them are entirely unique and to create a successful bracelet around them you want to look for the very unique colors and patterns.
The Picasso Jasper is a very organic collection and very natural in a senses of the word. As with all stone there are fissures and lines and interesting shades of colors at all different angles and this makes for a really warm and really organic bracelet. Remember those large bracelets on Wilma and Betty's wrists? I'll bet you anything they were wearing large jasper beads.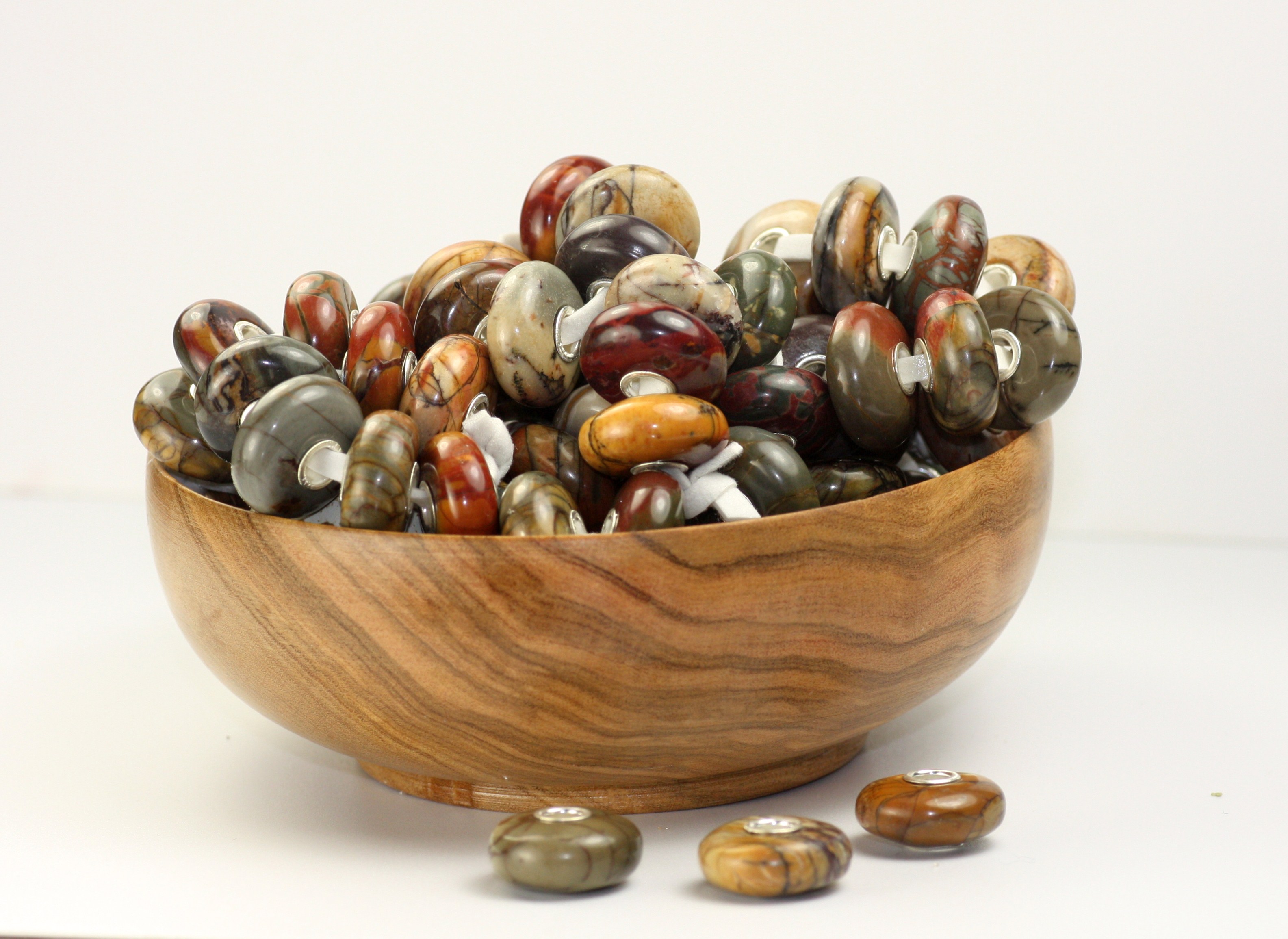 Ancient stories have people in the past using it for the transformation of one's creativity energy. Anyone feeling an artistic block can realize opening benefits by letting the eyes travel through the patterns of Picasso jasper and allowing thought to dissolve while in the process of meditation. Maybe it would behoove me to adorn my laptop with a Trollbeads 31" Necklace full of Picasso Jasper Trollbeads. Why do I think I could use it? Have you ever tried coming up with creative blogs on a continuous basis?
Some ideas of what Trollbeads you can add to your Picasso Jasper Trollbeads. There are many, many Trollbeads that work with the Picasso Jasper but I've just names a few.
As I mentioned I will be adding more Picasso Jasper beads soon!