Copenhagen, Denmark 12/2011
What do they say about mixing business with pleasure? I say it's a perfect way to spend a week. Hunting shops in Copenhagen for special Trollbeads for myself and of course my customers. There were many highlights and I would like to share with you just a few I personally enjoyed the most and I am sure it will take more than one blog to complete them.
1.On Monday we on a Trollbeads artist's studio tour where we visited Soren (the original Trollbeads designer), Mette Saabye and Kim Buck. Each artist works within an environment that is reflected by their creations and the correlation was so fascinating to see. Soren works within a very textural and tribal space where he works with his wax and unending ideas. Between visits we warmed up in a café and we got to try Glogg, a hot mulled red wine with raisins and nuts, it was delicious. Mette's studio is open to the public and feels like the interior of a Faberge Egg with its delicate tininess, gold leaf walls and jewels with filigree and whimsy. We had lunch at a classic Danish café where you point to the plate of food you want and unknowingly I had chosen tongue. I dug in and enjoyed it! Below is Isabel and Lise Aagaard with Soren at Soren's studio and the right hand picture is Mette's studio.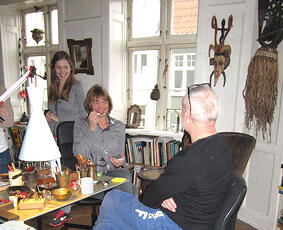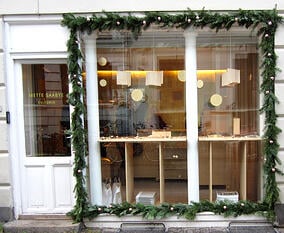 2. Meeting our Trollbeads Gallery Forum friends at Café Nyhavn 17. Having been on the Forum for a couple of years it seemed like we were immediate friends and seeing all of their Trollbeads bracelets in real life was a visual treat. After our lunch we grabbed taxis to the Trollbeads Tivoli shop. The very special interior was created by Soren and Soren joined us so I got to hear about his creative process in designing the space. He took in the magical history of Trollbeads and made it an environment perfect for the Tivoli magical amusement park location. The shop in managed by Lene and I was so happy to meet her and she was very helpful showing us all the special beads. Below is Trollbeads Gallery Forum Ladies with Soren and me with Soren in Tivoli Trollbeads store.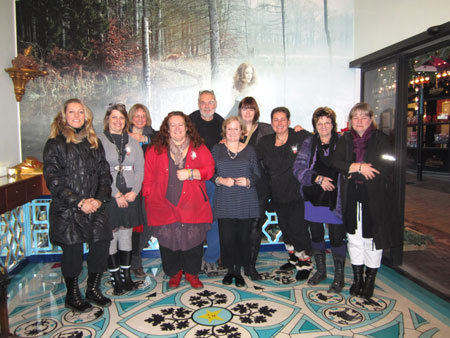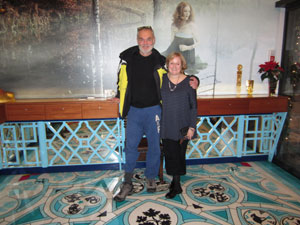 3.After our visit with Lene at the Trollbeads shop Soren took me through the winter wonderland of Tivoli with lights, music and so many fairyland scenes of reindeer, elves and I think I even saw a Troll. We went into a large open building with dancing life size elves and bears with long tables and benches filled with many children of all generations all eating treats and getting warm. While I found us a place to sit Soren ordered up some traditional Danish treats and glogg, my new favorite drink. I sat and enjoyed the sounds, sites and tastes while Soren described how every year his parents would bring the family to Tivoli to enjoy the season with the rides, the sweets and the excitement of the Christmas lights. I wondered how much of the magic I felt around me contributed to his lifelong fountain of imaginings and ideas from which his bead are born.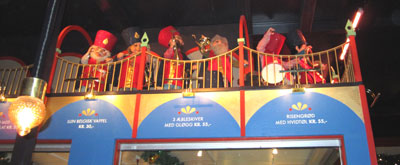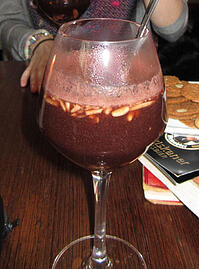 The band was playing above us and the Glogg was hot and spicy as was the yummy Danish pastries below! Thank you my dear Soren!