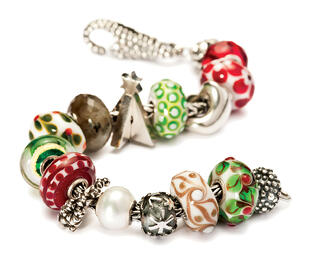 How can you not love all of these amazing new beads?? Just look at the wonderful choices we now have for the holidays and for the year round. The new Winter Berries carry on the terrific texture of the large and small Berry beads but now gives us a middle size. The Lock with Buds gives us this popular texture also plus it's always nice to have an addition to the lock category.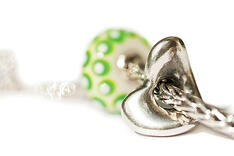 The new Soft Heart is a contemporary version of an old favorite and I find it has a subtle bit of sensuality...maybe it's all the soft curves and maybe what's left unsaid is better...but I'll bet if you thread this bead on a leather necklace and wear it alone...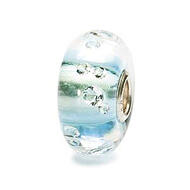 And yes! Our request has been answered-we have been given another Diamond Bead and what a beauty it is. The only downside to this bead is that it is 100 times better in real life than in any photo I have seen of it. Those of you who purchase on line...trust me you'll love it!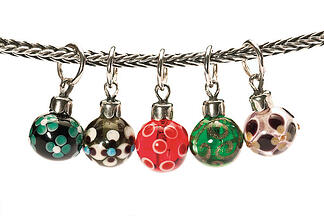 The new Limited Edition Ornament Beads are all unique and add more wonderful drop beads that add motion and sparkle to your Trollbeads jewelry! There are multiples of some design and minimal quantities of others. To see the variety of colors and designs visit our website. We will keep the varieties coming as long as we can continue to order them so check back when you can. As with all Limited Edition beads once they are gone they are gone. Below is a dark blue one I especially love.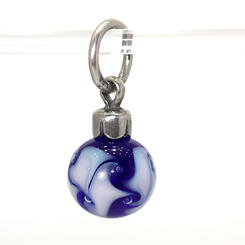 Now all you have to do is find your favorites and begin a season of sugared plums, candy canes and Trollbeads full of holiday spirit!
A special note:
May all of our friends affected by the hurricane find the way to make it through the coming days, weeks or months while cleaning up and please know our best wishes are with you so you can move into the holidays with hope and good cheer. Our thoughts and prayers are with you.