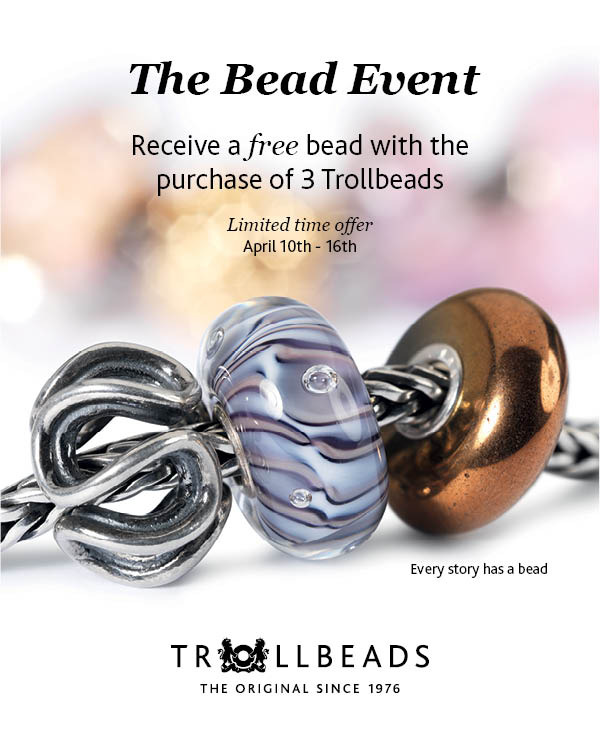 The Bead Event we have all been waiting for begins this Friday, April 10th! This is an event that only occurs twice a year so get your bead list ready and let us help you save money! The 2015 Spring Trollbeads Collection has so many beads that will help you create your list! We all know that the first months of the year can be tight and if you have been on a Trollbeads hiatus now is the time to catch up! Or if you are new collector it may be the time to catch up on oldies but goodies! There are some beads all collections should have so take a look around our site and see what we have for you. There is no limit on the number of beads you want to purchase so if you have a dozen beads on your list you will get 4 FREE!

How Does Buy 3 Beads and get 1 free actually mean? If you are new to Trollbeads...great, I will tell you. I have noticed a lot of new Trollbeads collectors in the last 6 months and where we haven't had this Bead Event since last October let me explain. You can purchase any 3 beads and the 4th free bead has to be equal to the lowest price one in the group of what you are buying. If you plan purchasing a few groups of beads then plan it so you group like priced beads together giving you the best deal. For example if you bought 3 $72 beads and 1 $31 bead, the free one would only be $31. So if you are wanting to purchase 3 high priced beads make sure the free or 4th bead is priced equally so you get a better deal. I get asked often "can I buy 3 gold beads and get a 4th free?". Yes you can but give us notice as we only inventory a few of each gold bead and may need to purchase more!
How does it work on your website? That is an excellent question! We will be updating our website in the next few months but for now the easiest may be to order the beads you want and write your free beads in the comments section as you are checking out. Or you may email us or call us and tell is what you would like and we can handle it that way.
Are any beads off limits? No bead is off limits. While that being said it means any non-bead product is not on sale. You can't purchase 3 Bangles and get the 4th free.
If you click on the link above for the 2015 Spring Collection you will see a variety of beads that are $31, $34, $46 and $56. My favorite new silver bead is the "Path of Life" bead shown above on the chain. It is $46 and you can find many other Trollbeads that price so you could get this one free! But don't misunderstand me you can buy any group of 3 beads at all different price levels but just keep in mind it is the one equal to or lower than the lowest purchased bead that will qualify as free! Below are 4 suggestions in the $46 group! The Path of Life, Guardian of the Sea, Heart Conch and the Compass.




That is just one group of possible suggestions and there are so many more but do look through all the new glass beads too! With the beads below (and some of the new silver) you can create a great summer themed or water themed bracelet.

Another great bead you should consider in the $34 glass group would be the Limited Edition "Party Time" featured below! The harlequin design has spirit and glitter!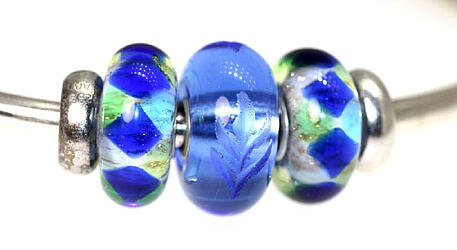 One category never to be missed for an event like this is our Standard Trollbeads With A Twist This is where we photograph beads one at a time and sell them one at a time so you can see the actual bead you will receive. I only do this when the particular bead differs from bead to bead but it helps when you can't visit a dealer in person! Through out the Event week I will be re-shooting and re-stocking when I can so check back! A labor of love I love to labor over! Below is a Red Tiger Eye With A Twist! Just added today! What a beauty! If you buy it before the Event starts we will add it to your Event purchases.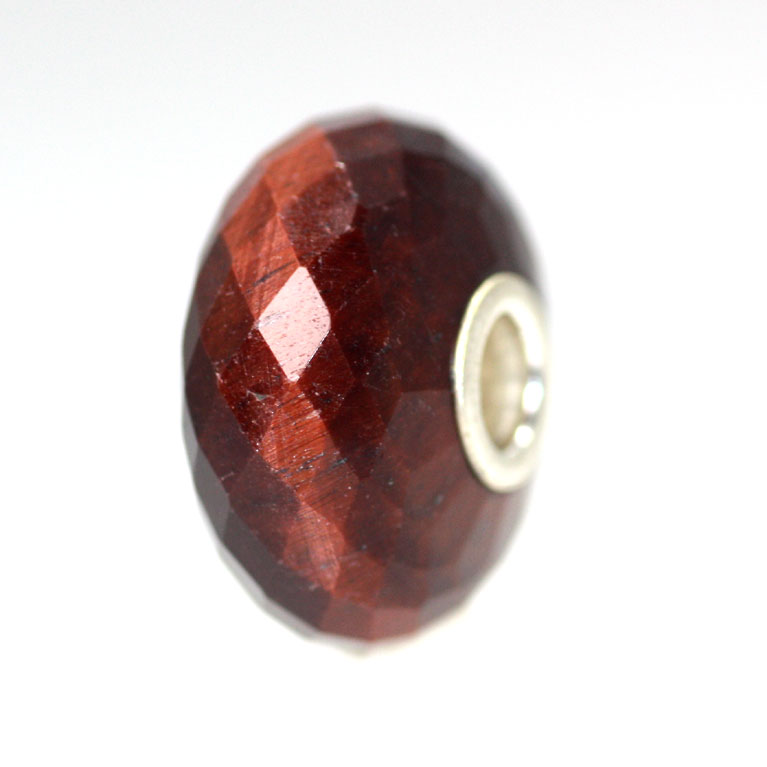 Now go make your list!!