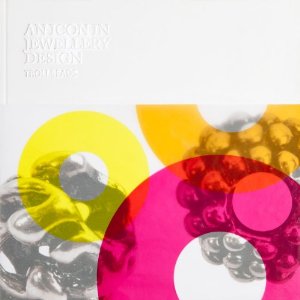 Professional photographer Celia Pearson was visiting recently and I handed her the Trollbeads Coffee Table Book to watch her reaction. Celia is a highly visual person and I wanted to see her reaction from a non Trollbeads collector's point of view. While she finds Trollbeads fascinating, she isn't a jewelry person. I always show, discuss and sell the book to Trollbeads collectors and I thought it would be fascinating to hear Celia's impressions. She has illustrated books with her photography and I was eager to see what her reaction would be. To understand Trollbeads could she see it from the the pages within this book? I think she did! LR
I was visiting Louise Rogers recently and she introduced me to the book An Icon in Jewellery Design: Trollbeads. She'd already introduced me to Trollbeads. I think they are fascinating and beautiful - so creatively designed. I haven't purchased any, but that's only because I'm a person who wears very little jewelry. When we opened this book together, Louise and I, I was immediately drawn to its strong and vibrant photographs. I am a lifelong photographer, so it was natural that I would notice the images.
All at once I understood Trollbeads better. The story of this family, and its company and designers, is compelling. Just as the beads come alive in the creative and inspired hands of the designers, the story comes alive in the book's amazing photographs. All are flawlessly composed, and without exception the images are imbued with a sense of vitality and energy. There is life in these pages.
Trollbeads, too, seem to be imbued with this same life (so well described by the book's stunning close-up photographs of them), and now I see that the vibrancy and integrity of the humans behind these beads is part of that life. They are an inspired and inspiring community and not only do they share who they are in this book, they seem as well to invite us to become a part of them.
This family and company have an unerring sense of and ability to share what I believe many of us want. I believe we want fine things, a sense of the life all around us (and in us), and community. Beauty, vitality, connection. The photographs in this book power that message, and the Trollbeads take on an added significance as they become a symbol for those things.
Thanks, Louise!
Celia Pearson
Celia Pearson Biography
Celia Pearson has been a fine art and assignment photographer for many years. Richard Bond's lectures in Annapolis, Maryland in the 1970's sparked a passion that has defined her adult life. Her fine art photographs are collected privately and are in two permanent museum collections: The Academy Art Museum in Easton, MD, and The New Bedford Museum of Glass in New Bedford, MA. Her work has been shown in galleries in Massachusetts, Delaware, Maryland, and Washington, D.C. The Cape Cod Museum of Art has just mounted an exhibit of her sea glass images that will continue through October 10, 2010.
Pearson's photographs of architecture, interiors, and gardens have been published in national magazines such as Coastal Living, Metropolitan Home, Southern Accents, and Residential Architect. Book credits include Pure SEA GLASS published by Sea Glass Publishing, with more than 85,000 copies sold since publication in 2004; and Wayne L. Good Architect: Tradition Elegance, Repose, a monograph published in four languages.
As a result of the book Pure SEA GLASS Pearson's work came to the attention of Maryland Public Television and was the subject of a segment on ArtWorks. MPT's host, Rhea Feikin, described Pearson's "innate ability to find the essence of an object that resonates with beauty".
The artist lives in Annapolis, Maryland.
To Celia, Many thanks for looking into my world! Louise