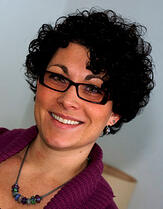 When I discovered Trollbeads I learned that there was more then only the regular collection. I read about unique beads, limited editions, retired beads and more. I think that makes this brand so special. Collecting Trollbeads is like being on a treasure hunt.
If you really want to be up to date and want to know about every release you really have to put some time in your hobby. Visit Trollbeads dealers, look in all their boxes, snoop on forums for sneak peaks and look on webshops for special beads. And if you are lucky your piggy bank can keep up with all the great beads that pop out of the great 'Trollbeads Creators' in Denmark*.
At the beginning I didn't know where to start. Did I had to hunt down all the great retired beads like crane, joyful and bead of prophecy? Or should I choose a specific type of unique bead, for instance with buds or flowers, and search a bunch of those? Or should I just buy what I really liked and don't follow others preferences?
On Trollbeads Gallery Forum there is a topic about collections in collections. It is great to see that some people have necklaces full with unique armadillo's, bubble beads or ambers. And even retired beads. They have set a goal and are on hunt constantly. I really love to see their photos.
But I don't have that urge or need for a specific bead. My goal is to collect beautiful regular beads and from the special beads I would like one or two (or a few more) of everything. Chinese jades, pink agates, picasso jaspers, kimono beads, gemstones. I feel proud when I spot them lying around in a shop. I like to combine them with others to get a nice variety on my bracelet.
I have a few favorites in my collection like the anniversary cater pillar and anniversary Viking bead (shown below). The retired python, lovely peacock pearls and some great unique beauties, they are my little treasures. I am satisfied with them. For the simple reason that I, mother of three little children, just can't buy a bead of prophecy or a glass turtle bead. And that is alright, a person has to have something to wish for. In the magical world of Trollbeads everything is possible.
*Unique beads come from Tibet and China. Lise Aagaard gets most of her unique beads from refugees, among others. Lise maintains a close relationship with the artists. With each group of unique beads that arrive in Denmark she will go through them and she will chose the best and give these artists an increase in compensation. The special beadmakers learn the skills of making glass beads and earn money in doing so.
Anna Teresa is a guest blogger from the Netherlands and has a great interest in Trollbeads and is a professional journalist.