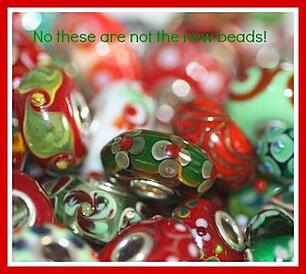 The new Holiday collection is coming to us on Friday, November 2nd. Now did you really think I was going to show you the new collection here??? :-) But I've been loading the new beads on my website all day and I have to admit I'm more excited about this release than I have been for any other to date and that's saying a lot! The "behind the scenes" loading and listing of beads is a lot of work. Starting with processing the photos through Photoshop to bringing the relevant product information from the Trollbeads website, including the beads story and their numbers and even through all the monotonous keystrokes I found myself getting more excited with each step because I was getting closer to know each new bead and it was just plain beyond exciting! I've been told I should delegate more of the technical stuff to other people but if I did that I would miss so much!
Sure I know many of you have seen the pre-release images on a European blog but seeing them and having them in your hand are two different experiences. It's as different as peaceful patience and anxious hair pulling waiting for Friday to come. There are so many great aspects to this release I don't even know where to start! Each year for the last 2 years and again this year for a third there are 2 limited edition glass Christmas Kits each with 6 beads. The 2011 kits comprised of such extraordinary beads that they were sold out in record breaking time in both the U.S. and in Denmark. As usual I overbought last year and it was a good thing as the edition was sold out in 7 days. Why am I telling you all of this? Because both of the 2012 kits are EVEN better than last year's kits! Listing these beads individually is up to each website dealer who must photograph the individual beads and list them on their own. Up until this year I've given each bead a number as in 1 through 6. This year I got so inspired I actually gave each bead a name so when you see TBG's bead names remember it isn't a name anyone else will be using. To name a couple there is Red Berry Spinner and Grey/Black Exclamation Point. If you really want to imagine what the beads look like all you would have to do is visit the Glossary of Unique Beads and check out the names. Many of the great new designs from these kits started coming to us in the form of unique beads earlier this fall and they were beyond extraordinary.
Included in the collection is a new bracelet style that combines the beauty of shiny classically formed sterling with a minimalist chic look. These will be awesome when worn with the classic Trollbeads bracelet and there is even a man's size! The price is a bit higher than the classic chain but it's worth it's weight in silver! Enough said.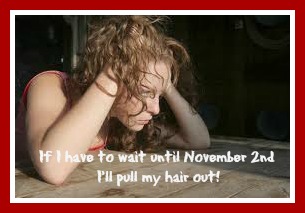 Ok, I've been teasing you enough and there are actually 2 reasons I am writing about this new release. One, as I told you,because I am really excited by it but the other is to remind everyone it's imperative for dealers to stay true to their contract with Trollbeads and not show any bead before it is released. I've heard some dealers have jumped the gun and that's just not cool. Why? There are many reasons but the most important one is because it is clearly stated in our terms of doing business and we are legally bound to deal within these terms. That's the only reason we need to concern ourselves with and we need to trust Trollbeads and accept it. When a retailer, such as myself, has been given the honor to sell a brand as strong as Trollbeads we are not only legally bound, we are also honor bound to adhere to the company's guidelines. When retailers of a brand ignore the parameters or change the way a product is meant to be sold they gain nothing in the process and they actually end up hurting the brand. Come on...do any of you for any reason really want to do that?
Ok...now we are only a couple of days away to the 2012 Trollbeads Holiday Collection so bring those piggy banks to you local bank get cash out now you are going to be needing it!!