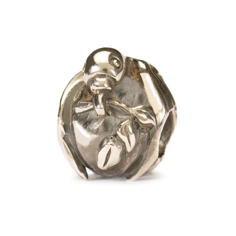 Exciting News!!
Another Trollbeads Denmark Contest!! I have just received word that Trollbeads Denmark has sent the notice out to its distributors, dealers and customers, they have decided to run a 2010 People's Bead Contest. They feel that because they received thousands of beautiful and inspiring bead designs for the 2009 People's Bead Contest, they decided to run it again! This time around there is a very quick time frame and they are asking everyone to submit ideas, drawings and photographs of your designs for a future Trollbead! The deadline is August 22nd. So put your Troll-creativity into warp speed and start drawing! Just imagine a bead you wish was in the line and draw it. It's all about the idea and not the actual drawing so don't worry if you can't draw!
One hundred of their favorite designs will receive a bracelet and a lock with the winning bead as a special gift. From this group Trollbeads Denmark will pick ten finalists. From this group of ten all have a chance to vote for the 2010 winner! We will have a week to vote for our favorite bead.
The winner will have their design added to the collection this December. As a Trollbeads designer the winner will receive royalties from all the winning beads' sales and the winner will also receive the bead in 18K Gold.
The winner of the Trollbeads 2009 People's Bead Contest was Suzanne Hopping from Australia with her exquisite design for the "Pax" Trollbead. Suzanne's design won from over 8000 entries submitted. Her bead is a dove with its wings around earth holding an olive branch in its beak. It is a beautiful bead in image and in meaning. Suzanne and her design winning bead is in the large coffee table book "An Icon In Jewellry Design-Trollbeads". If you don't have a copy yet you may want it!
Suzanne is now a friend of ours and of many fellow collectors on Trollbeads Gallery Forum and we are very excited because she will be coming to Rogers Gallery/Trollbeads Gallery, all the way from Australia for a very special event (October 15 & 16,news to come!) and she will be at our event signing the books!